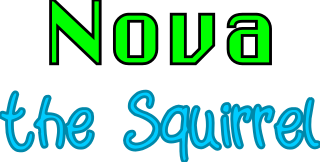 Nova the Squirrel
A pretty large update! These are a bunch of things I felt like needed to happen before a cartridge happened. There might be some more things to do but these are the big important ones.
Animated water/lava in more levels
New title screen (let me know your opinion on it?)
Puzzle game included: Squirrel Domino
Full level editor with 5 level slots (requires an emulator with NES 2.0 header support, such as Mesen)
Time trial mode after you beat the game
Music should sound correct even on PAL
"Old music" in the sound test has correct percussion now
Minor level and dialog edits
Collision fix involving ladders
Squirrel Domino was included so that people who have it on a cartridge have a puzzle multiplayer game available as well as an action one.
I drew the title screen myself this time instead of tracing over something and I think it looks more feminine? That's the primary goal here.